written by
Paul
on 10th Oct 201522:18
5 years ago, 10-10-2010. I remember it as if it were yesterday. Trackbase was supposed to start and go live 20 days later, at the first of November. Instead of waiting that amount of days, I, as geek, kinda loved the beauty of the release date 10-10-'10. So beautiful, that cannot go without (ab)using it. It's really strange writing this as well. It all started as a test setup, and grew out to a serious tracker.
5 years have passed, we've had a numerous amount of staff helping out, handling people's questions, rate transfers and more. We will never forget all the effort our former staff members have put into this website. But what about all the incredible users of this website? There are so many community members that still help out every day. Adding map screenshots, adding map information and suggesting new movies. A big thanks goes out to all of you! :claps:
We've still got a lot for you guys in the pipeline and developer Jonny hasn't been sitting still around. You should definitely check out the new clan page and integrated clan forums which now exist. You may need to update the image to fit the new proportions though ;)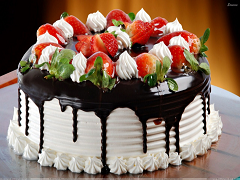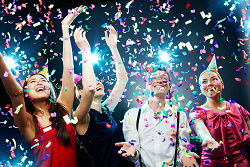 written by
Paul
on 27th Apr 201500:09
This morning, the disks in the TB server ran to it ends and gave up. After a long trip to the datacenter today the disks were replaced whereafter recovery could begin.
It took quite some hours to set everything back up but it seems most of the systems are back online. If you spot anything weird please let us know.
We've invested a bit to get some new quality disks. Donation's are appreciated :)
The site should also be a bit more responsive again. Data from this morning was recovered so anything before that is saved. If you've played during the day, those sessions are unfortunately lost.
Happy fragging!

written by
DRiVJ
on 24th Apr 201512:00
Hey guys we are giving away 100 ( equivalent to 1 month premium status. ) Trackbase points to 1 selected random user.
If you would like a chance to win, comment below on what you'd like to see added to trackbase!
Winner will be annouced on
4-26-2015.
So what can I do with my points?
Buy or extend your trackbase premiumship

Advertise on Trackbase



Advertising!
For every 1 point you spend your banner will receive 250 views.
What are the benefits of premiumship?
Premiumship Status (Shiny badges and stuffz)

More slots for your buddylist!

More slots for your favorite servers!

You can reserve more names!

Access to the Trackbase Premium board - a secret place on the forums for you premium guys!

More Albums to create and more Pictures to upload!

(ET) Directly view serverchats on the Trackbase serverinfo page

(ET) Directly view serverchats on the Trackbase serverinfo page



Regards, VJ*